It is well known Switzerland is covered by thrilling Mountains and breathtaking Lakes. A tour to Switzerland remains incomplete without mountains. Especially when some of the most beautiful mountains can be explored within very short time. And they are nearby to each other. Here is a list of 10 best mountains to travel in Switzerland and can be covered easily while in Switzerland.
1. Matterhorn
This pyramid shaped legend  is one among the most iconic beauties of Switzerland. Matterhorn is also sitting in the most beautiful place well known in Zermatt, Switzerland. With so many glaciers around it seems Matterhorn is the King of them. Mountain lovers from around the world visit Switzerland to enjoy heavenly view of Matterhorn.
Matterhorn is not only famous for its ravishing view; it is most favourite place for various adventure activities. It is a hiker's paradise but you need to know hiking and need professional guidance to reach the summit. Hiking Matterhorn is quite tough, if you do not know hiking that is not a deterrent in enjoying the view. There are many small trails for hiking you can choose one of them and can hike up to a certain point as you are capable of. Else you can enjoy the glamorous king from any of the lake side below the mountains. Around Matterhorn you can take gondola ride, cruise at lake or other activities of your wish.
From Geneva or from Zurich you can take train or bus to reach Zermatt. It takes around 3 to 4 hours to reach. Hotel and restaurants are easily available for stay and food.
Do not forget to cross Charles Kuonen Bridge on foot. Passing through the valley at 80 meter height from ground and 500 meter long, you are going to take pride of this walk.
2. Monta Rosa
Neither Eiger nor Matterhorn is the highest mountain of Switzerland. At 15200 feet Monta Rosa is the highest peak of Switzerland. If you are skilled enough mountaineer then from Zermatt or from Saas Fee you can start to explore Monta Rosa. If not going for the summit then we can go to the Monta Rosa hut which is the base of Monta Rosa and spend a night there. It will be a thrilling journey to remember.
Monta Rosa has 10 peaks and part of the mountain is in Italy. If you are not sure about the route, guided tours are available and essential equipment's are there on rental basis.
3. Pilatus
For several reasons a day trip to Pilatus is excellent choice. Just beside Lucerne and we can reach from Kriens by cable car or taking a cogwheel train from Alpnachstad. Certainly the cogwheel trip is recommended as it is infamously famous for being the steepest railway in the world. In the journey you will enjoy the natural beauty in between the rock walls.
At mount Pilatus you can opt for the Astronomy Excursion that gives you a chance to experience and know the stars in the sky in a better way. The view is surprising as you are going to look through professional telescope.
From Kriens take a gondola ride to reach Pilatus.
4. Rigi
Rigi has been famous and favourite European tourist destination since 18th century due to its unique location. Tourism flourished in this region when Vitznau-Rigi Railway construction was completed in 1871. Arth-Rigi Railway made it further popular after its completion in 1875. Since then various leisure activities have been offer to keep tourists engaged and the list of adventure and other activities are growing day by day.

In winter people love to ski here on the 14km long stretch of skiing space. Dog sledging, ice skating are also popular among other winter sports. Rigi is referred as hiker's paradise for its near 100km hiking path and several hiking trails. Century old steam rail journey and paddled steamer tour on Lucerne is things that can be enjoyed and the beauty of Swiss Plateau is wonderful.
5. Mount Titlis
This 3000 meters high mountain has several view points. From Lucerne taking a cable car we can reach on the top of Titlis in 45 minutes. In the last section there is a revolving cable care that gives view of all around. Take the Ice Flyer and you can see the glaciers from very close.
At Lake Trübsee you can enjoy rowing, there are several glacier cave to explore, mountain biking and hiking in the summer is great option to enjoy the Alpine destination. For riding funicular or cable car you can take Swiss Travel Pass/GA travel card from the station itself. Near Lake Lucerne lots of restaurants and hotels available for stay and food.
6. Jungfraujoch
This is Europe's top point – highest train station in Europe. This alpine viewing destination is 3454m high and situated between Mönch and Jungfrau. Only way to reach this point is the cogwheel train. At Jungfraujoch you will be ascending further by taking a lift to Sphinx observatory. A 360 degree view from this observatory is something people cherish in their mind for many years.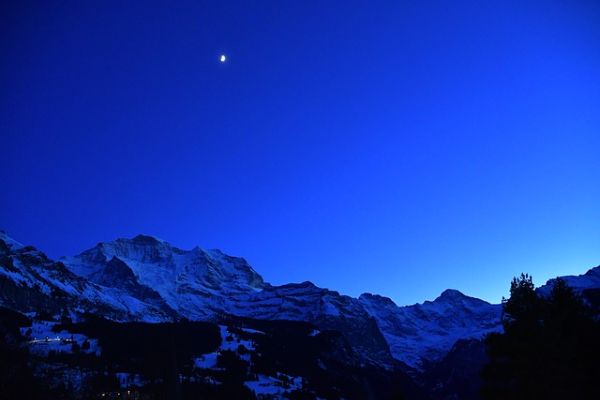 At Ice Palace you can see sculptures made of ice, between the Observatory and the Ice Palace there is the moving walkway that is with music, lights and images. Just venturing out in the snow you can view Grosser Aletsch glacier and mountains around. Apart from skiing, sledging you can visit the Snow Fun Park. At the end give a visit to Lindt Swiss Chocolate Heaven here you can learn how Swiss chocolates are made. Hungry? Restaurant Bollywood is waiting with a huge list of Indian cuisine that you can taste here.
7. Schilthorn
Mountain Schilthorn can be a half day tour and easily reachable from Mürren by taking a cable car. If you are movie lover you must have seen "On Her Majesty's Secret Service"? Schilthorn was the hideout of the villain and in the movie the mountain was called as Piz Gloria. People still call Schilthron as Piz Gloria. A multimedia show is what you can enjoy here at Bond World 007.
A steel path on the vertical rock allows you to take a walk name The Thrill Walk and the Skyline Walk where you can see around with excitement from partly hanging terrace! You can have you meal at the revolving restaurant. Do not forget to take gears like shoes, sun-glass, gloves from the rental shop for this tour.
8. Glacier 3000
In the east of Montreux, Glacier 3000 is mainly famous for both winter and summer adventure activities. From Gstaad take a cable car ride and reach Glacier 3000. You can enjoy a snow bus ride or dog sledging or a ride on the alpine coaster. Apart from those you can take a Glacier Walk.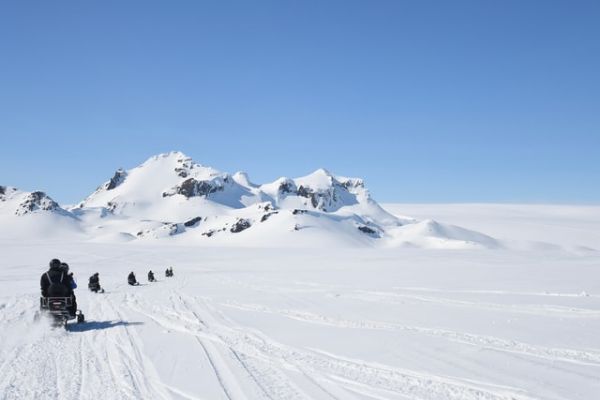 There is a restaurant that you can reach by the Glacier Walk, Refuge l'Espace serves delicious foods. After having your meal you can take a walk on the suspension bridge over the snowy mountain peak.
9. Stanserhorn
From Stans village a funicular train and a cable car ride will reach you to Stanserhorn. The two decked cable car CabriO gives more opportunities to take awesome pictures from the upper deck. From top of Stanserhorn you can see Lucrene Lake and Pilatus Mountain in the north and in the south is Bernese Alps. Several hiking trails starts from Stanserhorn.
If weather is good you can go for paragliding or book Hang Gliding Tandem flight that takes you to fly over the lakes like a bird. If you are in a relaxing mood either you can seat in the revolving restaurant enjoy the panorama view or at the "lazy zone" take a chair to enjoy the view around sitting on the chair.
10. Schynige Platte
Schynige is a plateau in north to Jungfrau region and near to Interlaken. From Wilderswil a cogwheel train will take around 50 minutes to reach Schynige. On the journey the view on both sides of the trac is most wonderful. After getting down from the train Lake Thun and Lake Brienz are in walking distance.
Lots of things to see you can start from Swiss flower & panorama trail from the station itself. Hundreds of different flowers at the Alpine Garden, a steam train to Brienzer Rothorn where you get extraordinary view crossing meadows and forests. The rocks, sharp ridges, valleys all are worth to give a visit to the Swiss Alps.
10 Best Mountains To Travel In Switzerland
Also Read : Best Nightclubs in Seville